Congratulations to all of the 95 girls on this fall's New Trier tennis team, Freshmen, Sophomore, JV, and Varsity!

We believe in the Trevian Triangle: we are good people, we work hard, and we play to win.

The varsity won the Illinois State Championship in 2023! This is our first team title since 2004! We clinched the title in dramatic fashion on Friday, October 20, 2023. See quick photos on Twitter.

The State Six were:
Senior Madison Liu (2nd place, singles) Keri Rothenberg/Ariane Lesterhuis (Doubles champions), Coco Zabel/Julia Ludwig (6th place doubles) and Elizabeth Dabiza.

This was not only our first team championship in 19 years, but our first doubles winner in 33 years, and our best singles finish in 31 years. 2023 was certainly an historic season for the Trevians!

In addition, the 22 players on the varsity team bonded exceptionally well off the court. On the court, we had dual match wins over Stevenson, GBS, and many other tough opponents. We won conference, taking five of the seven divisions!

The JV team finished the season undefeated in dual matches and Saturday tournaments. We also brought home first place in conference. Incredible depth and drive led us to an amazing season!

Our Sophomore team had many highlights on the court including dual match wins over Lake Forest, GBS, Deerfield, and others. Overall, our team finished 13-2-2. In each of three Saturday tournaments we came in first!

At the Freshman level, we had an outstanding season. 27 freshmen worked hard to not only improve their skills on the court, but also learned what it meant to be a part of a high school team. Overall, the team finished 15-3, including winning two Saturday tournaments, with wins over Barrington and Hinsdale Central. The best part about hosting a tournament was that all our players got to play. It was a wonderful season!

Go Trevs!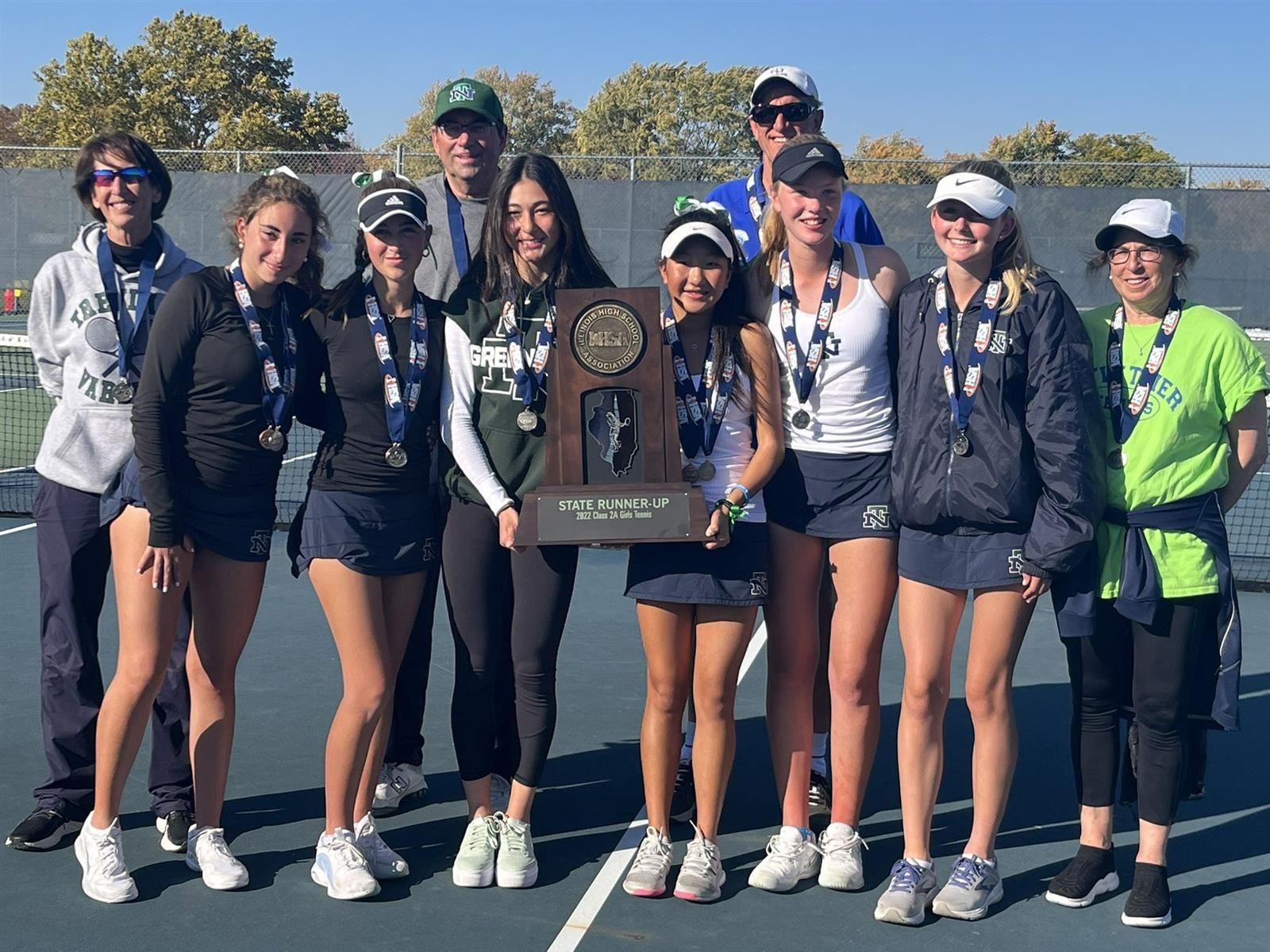 Information
Freshman, Sophomore, JV all had a wonderful season for 2022.
JV and Varsity both won their conference.

Varsity concluded their season at State, October 21-23. We had our best finish in 11 years, finishing alone in second place!
Congratulations to all our players, coaches, and parents.

Varsity Tennis History
State Championships:
1980, 1981, 1982, 1998, 2004

State Runner-Up:
1973, 1976, 1983, 1991, 1992, 1999, 2000, 2002, 2003, 2011, 2021, and.... 2022!